Thomas Hampson extended his musical largesse to the Black Sea city of Samsun, for the debut of their first International Music and Performing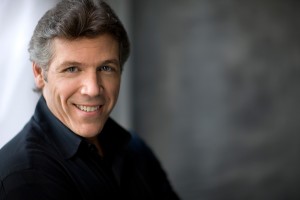 Arts Festival on May 25.
The baritone from Spokane, Washington, gave an American touch to the grand opening, where he sang a mixed program of opera, operetta, and more Cole Porter gems with the Samsun State Opera Orchestra conducted by their General Musical Director, Lorenzo Castriota Skanderbeg. Turkish State Opera soprano Burçin Savigne also sang two Verdi arias and joined Hampson for the famous Lippen schweigen duet from Lehar's Merry Widow.
Hampson's Credo in un Dio crudel (I believe in a cruel God), sung by the villainous Iago in Verdi's Otello, was an adventure in contained rage. He seemed to inhabit Iago's evilness in body, soul, and voice in this chilling aria. Later, in a complete change of mood, he cavorted with glee around the stage in Kálmán's Komm, Zigeuner (Come Gypsy!), interacting with the orchestra players when he wasn't singing. And three classic songs of Porter: "Where is the Life That Late I Led," "Night and Day," and "Begin the Beguine" captured hearts with unforgettable melodies and clever lyrics. Even if some people had difficulty with the English words, the ineffable charm of this repertoire was enough by itself. One of his two encores was a surprise for the audience: the beloved Black Sea folk song "Hekimoğlu," which promptly endeared Hampson to hundreds more new fans in Turkey.