For the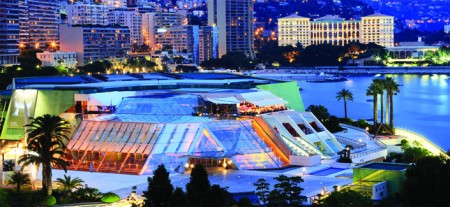 first time in decades, the Vienna Philharmonic Orchestra guested in Monaco performing a brilliant concert at the Grimaldi Forum. Maestro Zubin Mehta, celebrating his 50th anniversary in the artistic co-operation with the orchestra, and Daniel Barenboim took the lead in an event which drew audiences from near and far.
The programme was identical with the one Mo. Mehta had conducted for his philharmonic debut in 1961: Igor Stravinsky´s Symphony in Three Movements, Ludwig van Beethoven´s piano concerto No. 3 in c-minor as well as the symphonic poem Don Quixote by Richard Strauss were met with standing ovations. Before the interval, Daniel Barenboim rewarded the audience with an encore after his memorable rendition of Beethoven´s piano concerto, while Zubin Mehta and the orchestra rounded off the evening at the end with Johann Strauß´ Tritsch-Tratsch Polka as an encore.
Prince Albert II. and his sister Caroline of Monaco also attended the concert and partook in a reception afterwards in honour of Mo. Mehta, Mo. Barenboim and the orchestra board.