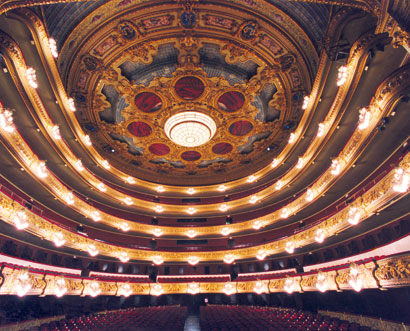 For the second time in history, 230 musicians and 25 soloists of the Bayreuther Festspiele were invited to guest at the Gran Teatre del Liceu in Barcelona. Between the 1st and the 6th of September, five concerts of Richard Wagner's masterpieces took place at the opera house.
The Flying Dutchman proved to be an excellent choice for the premiere of the festival. Under the baton of Maestro Weigle the orchestra, choir and soloists showcased a remarkable performance. The soloists Ricarda Merbeth, Samuel Youn, Michael König, Franz-Josef Selig – as well as the musicians and the choir received overwhelming standing ovations. On 2 September we enjoyed the first concert of Lohengrin, again under the direction of Maestro Sebastian Weigle and with Klaus Florian Vogt, Annette Dasch, Susan Maclean, and Thomas Mayer in the leading roles. The concert of Tristan and Isolde, conducted by Maestro Peter Schneider, gorgeously closed the tour featuring leading soloists like Iréne Theorin, Jukka Rasilainen, Michelle Breedt and Robert Dean Smith.
We would like to take this opportunity to express our gratitude not only towards our host, but to all soloists, the orchestra and choir which left the audience in high spirits by their spellbinding performances.